About Us
In 2006, the ECOM Foundation was founded as a 501(c)(3) non-profit organization for the purpose of making a better life for the producers of coffee, cotton, cocoa and other soft commodities.
The ECOM Foundation believes in ensuring a better life to origin producers. Our donations to projects are geared towards healthcare, education, providing appropriate housing and other special projects.
The ECOM Foundation is committed to long term sustainability that will provide a permanent change in producing communities. We ensure this change by working together with local non-government organizations, other public charities, corporations, and local and national governments.
The ECOM Foundation supports projects which contribute to a better quality of life within communities by integrating social, health, education and environmental concerns.
Board of Directors
Mr. Andrew Halle
Mr. Eric Poncon
Mrs. Carol Salaiz
Ms. Cristina Yoder
Mr. Henry Dunlop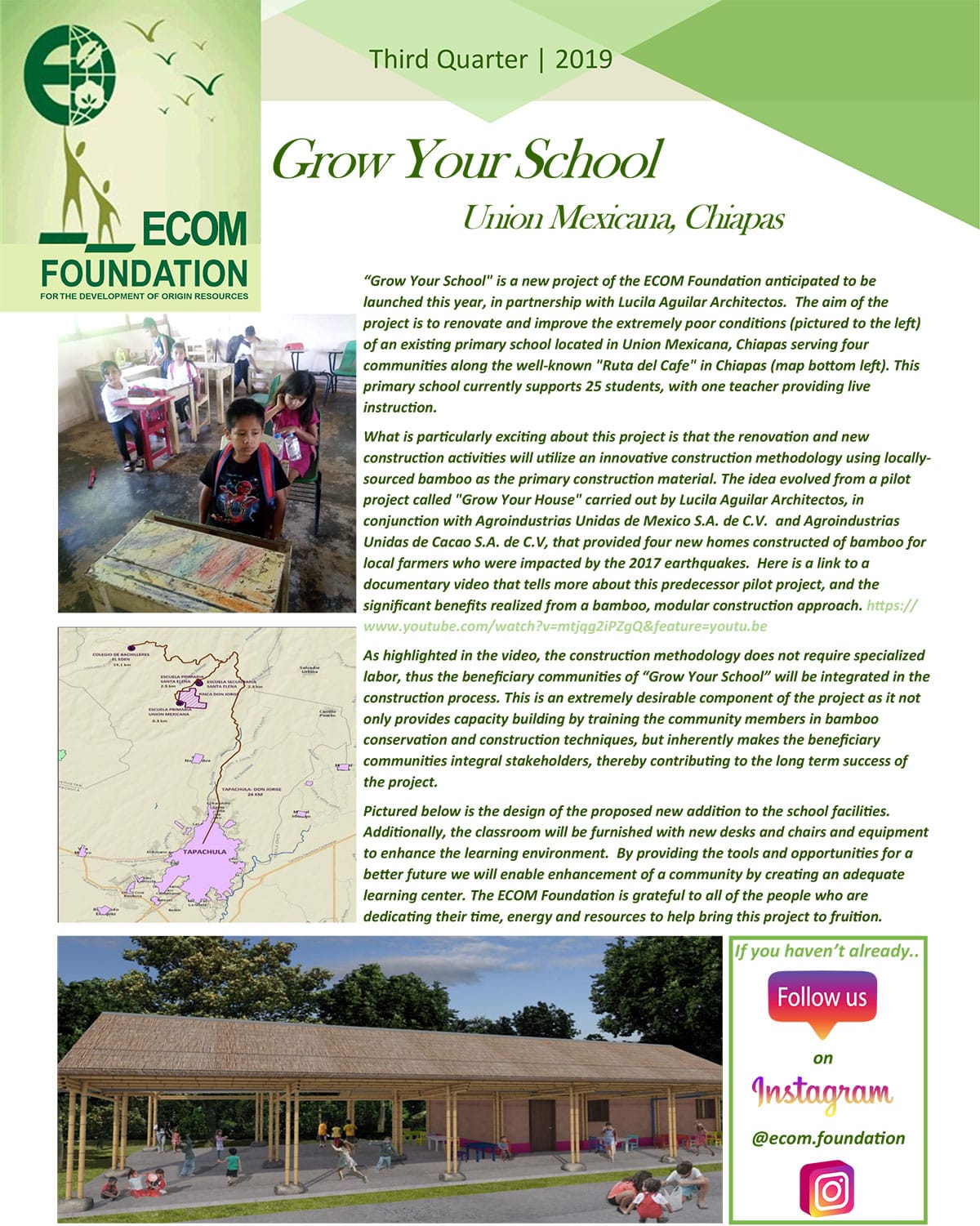 Mailing List
Join our mailing list